Stalls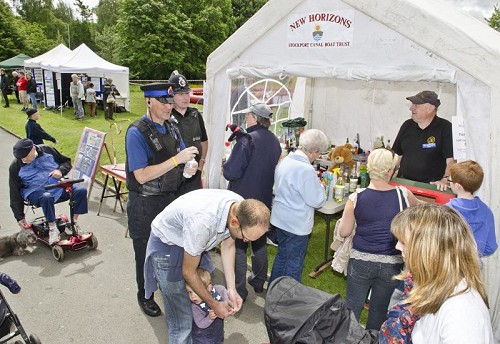 Here is all the information that people wishing to take part in Marple Carnival as a stall holder should need to know but if you have any questions please don't hesitate to get in touch. Please read the terms and conditions before applying.
Book a stall at Marple Carnival 2018
Please complete the stalls application form below and confirm your stall place by making a payment ASAP via Paypal. Here are the instructions on how to make a payment to the Carnival account:
Login to your PayPal account. Click to 'send money to friends and family'.
Enter our email address:

This email address is being protected from spambots. You need JavaScript enabled to view it.

Type in the correct payment for a single or double stall - £30 or £50 (see note 1 below). Catering outlets are £100 single and £150 double (see note 2 below).
Add a note to let us know your stall name (this must match the one you use on the application form).
Send money!
You should then get confirmation from PayPal that we have received the money.
We kindly ask you not to use debit or credit cards if paying via Paypal as we get charged for those transactions.
Book a stall at Marple Carnival 2018
By submitting this form, you are agreeing to the stall holder terms and conditions here.
Note 1 - Stall sizes are single (space provided will be 10ft / 3m wide) or double (space provided will be 20ft / 6m wide). Please check the size of your stall before confirming. Tables and gazebos are not provided.
Note 2 - Please note that we cannot accept catering outlets/ vans that are selling items of fast food (e.g. burgers, chips, ice-cream, doughnuts, sausages or hotdogs). The carnival team have the right to refuse applications of this category.
Please make cheques payable to Marple Carnival Charities Committee and ensure that you include a note to indicate the company name.