Marple Carnival Royalty 2019
Introducing Carnival Queen - Isabel Blades and her "Regal" retinue.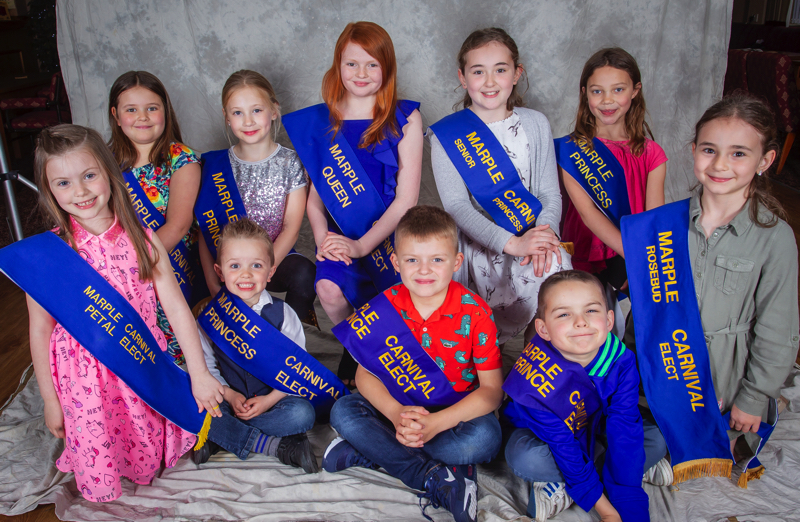 Marple Carnival Royalty 2020
To be the Carnival Queen you must be aged 10 to 15 and to be Princess aged 7 to 10. Entries are also welcome in the age range 5 to 7 for the Carnival Rosebud and from 4 years for a Carnival Petal. Boys are also welcome.
By submitting this form you agree with the storage and handling of your personal details by this website.
Your details will never be shared with 3rd parties.
Royalty Application Form
For more information please contact the team at This email address is being protected from spambots. You need JavaScript enabled to view it.