Marple Carnival Royalty 2019
Introducing Carnival Queen - Isabel Blades and her "Regal" retinue.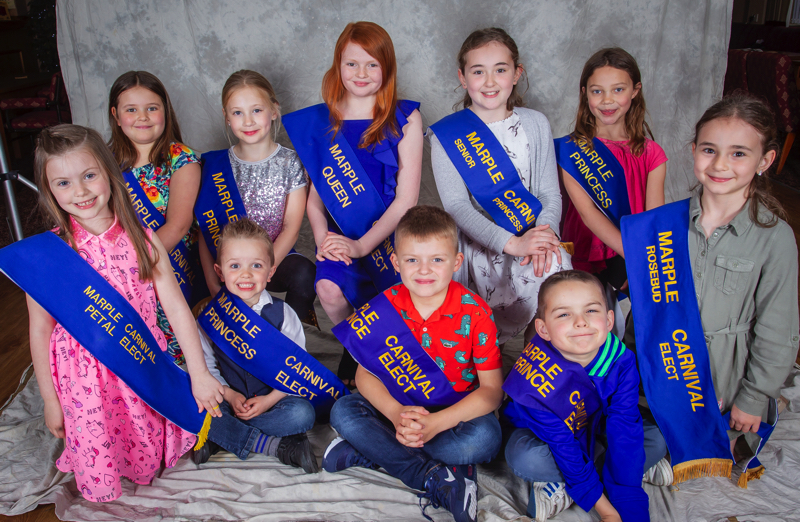 Marple Carnival Royalty 2022 - APPLICATIONS CLOSED
To be the Carnival Queen you must be aged 10 to 15 and to be Princess aged 7 to 10. Entries are also welcome in the age range 5 to 7 for the Carnival Rosebud and from 4 years for a Carnival Petal. Boys are also welcome.
For more information please contact the team at This email address is being protected from spambots. You need JavaScript enabled to view it.